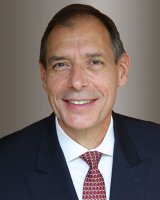 Leonardo is a recognized expert, thought leader, and innovator in the area of organizational culture, business strategies, customer service excellence, leadership development, and operational effectiveness.

Leonardo's primary role as a management advisor is to guide clients in establishing the vision for their organization and the brand strategies that will build strong relationships with their customers and key stakeholders. And, because great strategies also require great implementation, over the last 15 years, Leonardo has worked side by side with committed, diverse leadership teams who own their strategies and feel empowered to accelerate and sustain growth in their business space.

In his corporate career, Leonardo served for ten years at The Ritz-Carlton Hotel Company as Chief Human Resources Officer and as Executive Vice President, Brand Executive for BVLGARI Hotels & Resorts; a Ritz-Carlton joint venture with BVLGARI. Here, he played a key role during a time of tremendous growth, developing innovative business and service concepts, still considered a benchmark for excellence in the hospitality industry today. 
While at The Ritz-Carlton, Leonardo also created The Ritz-Carlton Learning Institute and The Ritz-Carlton Leadership Center. Other highlights of his leadership include being a key architect of the unprecedented Ritz-Carlton's second winning of the Malcolm Baldrige National Quality Award.

Leonardo also worked for The Walt Disney Company in Orlando and Paris, as part of the executive opening team of Disneyland Paris, and has held other management positions within the travel and hospitality industry in Italy, England, and the United States.  
His innovative business concepts are captured in his book, Exceptional Service Exceptional Profit, an acclaimed international best seller. 
Born in Rome, Italy, Leonardo has been married for 30 years to his business partner Solange. They are now enjoying being empty nesters and all that goes with it!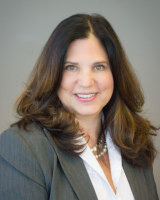 Solange is a seasoned professional who brings to the firm years of experience in the international luxury fashion and travel industries, as well as in community non-profit organizations, both private and public.  

Solange has worked for Salvatore Ferragamo and CIT, the Italian government travel company, in New York and has been an active contributor to Children Hospital in Atlanta and the Fulton County Board of Education through numerous assignments with local schools.
 
Solange is a founding member of our firm and her corporate role at ICG encompasses business development, marketing, program development, and corporate support services.  
 
In addition to her contributions to ICG, Solange is actively involved in several charitable and community-based organizations. Her leisure time pursuits include cooking, traveling, writing, photography and spending time with family.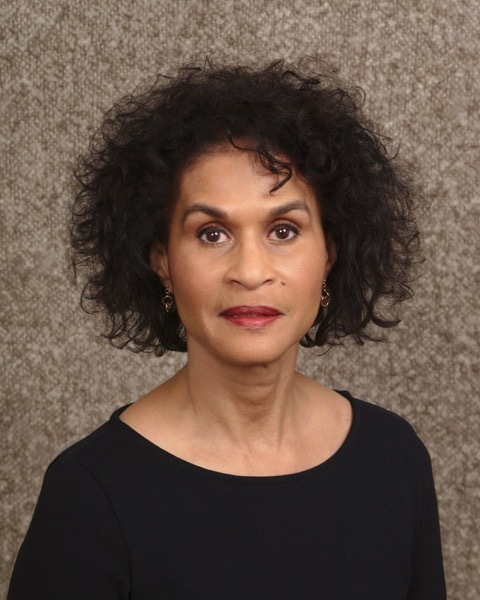 Carol brings more than 30 years of experience in customer service excellence to her work as a Senior Advisor with Inghilleri Consulting Group.
Prior to joining ICG, Carol served as Senior Manager of Education and Development for Neiman Marcus Stores, where she partnered with senior leadership and line management in creating learning solutions for the specialty retailer.  She was also part of the executive opening team for more than half of the company's stores network, from Boston to Hawaii.

Carol also worked for "Sesame Street," the legendary children's television program, as a community outreach specialist, coaching teachers and parents on how to use the program to boost children's learning.
As a member of the Inghilleri Consulting Group since 2008, Carol works with clients in hospitality, healthcare, and legal services designing and delivering customer service programs and initiatives, strengthening client cultures through increased associate engagement and accountability.
A native Texan, Carol lives in Dallas, where her interests include publicity manager for a community theater group, and audio-recorded reader of books for the vision-impaired. Her professional affiliations include The American Society for Training and Development, and Dallas/Fort Worth Retail Executives Association.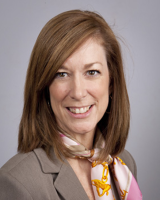 Kathy is an experienced advisor with a rich background in Talent Management, Organizational Development, Program Design, Change Management, and Human Resources. Her span of experience has allowed her to consult in an array of industries including hospitality, manufacturing, government, non-profit, professional services, and healthcare.

Kathy began her career with The Ritz-Carlton Hotel Company. As Training Director, International she was charged with ensuring the world-renown culture and service philosophy was integrated into new hotels throughout Asia, Europe, and the Middle East. During her tenure at The Ritz-Carlton, the company won two Malcolm Baldrige National Quality Awards.

Before joining Inghilleri Consulting Group, Kathy has also been a consultant with the Franklin Covey Company, Four Seasons Hotel Company, and the BPI group.
A resident of Atlanta, Kathy is very active within the community, creating and hosting charity events for Leukemia and Lymphoma Society, Make A Wish, Ronald McDonald House, and Manna Fund.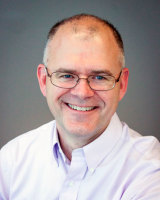 As the firm chief technical advisor, Lee brings over 30 years of engineering and quality systems experience in commercial manufacturing, medical diagnostics and defense research with companies such as Philips, Roche and TRW.

A passion for puzzles, keen observation skills and positive, personable style helps Lee dig into systems to discover their processes and root-cause their faults. His experience proves every thing can be more 'tomorrow' with the right actions focused on the right problems.
Lee's beliefs and experience anchor his cross-discipline approach to bring unique and effective solutions to process problems and challenges.
Originally from the west coast, Lee calls Atlanta 'home' for the past 23 years.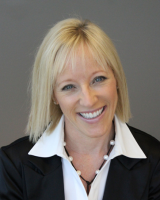 Jennifer likes to consider herself a full-spectrum artist, a phrase she recently coined. She has been creating corporate art for the past 25 years. Along the way, she managed 2 trans-atlantic graphic facilities for British Telecom, designed the graphics for MCI's in-house Executive Briefing Center, illustrated both classical and computer-generated art for companies such as Digital Communications Associates, Cohn & Wolf, Hermes Europe Railtel, and Spectragrafika.  

Jennifer has been with Inghilleri Consulting Group since 2012 and she is responsible for the design and production of the firm's training programs and didactic material.  The other half of her career is spent painting large-scale abstracts. Jennifer is represented in many Southeastern galleries, as well as by ArtHaus.

A graduate of Auburn University with a Bachelor's in Fine Art, Jennifer lives in Atlanta but can often be found visiting her children at college in Colorado and Montana.
She is passionate about ashtanga yoga, painting, photography, traveling and making deliciously healthy meals.